« Modelling the impacts on public finance and households budgets of indirect taxes on food »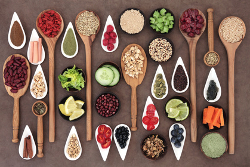 Motivation: Food and beverages  consumed by the french households exhibit very heterogeneous nutritional qualities and environmental. A reform of the indirect taxes on these products could provide better incentives for households to adopt a healthier diet and a more environment-friendly consumer behavior.
Project: The Institute for Public Policy (IPP) will evaluate the impact of a change in VAT rates applied to food based on their nutritional characteristics and their environmental impact. The microsimulation model TAXIPP which includes an indirect taxation module modeling a large share of taxes on goods (VAT, fuel, excises on tobacco and alcohol, etc.) based on data from the survey Budget families INSEE will be extensively to compute the impacts both on public finances and households budgets.
Funding: Georges Louis and Fabrice Etilé Soler, respectively member and director of the INRA research unit Alimentation et sciences sociales (ALISS)  are at the initiative of the project.
IPP researchers associated to this project: Fabrice Etilé, Louis-Georges Soler and Mahdi Ben Jelloul.