IPP Policy Brief n°79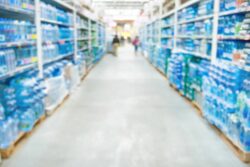 February 2022
Author : Marie-Laure Allain, Rémi Avignon, Claire Chambolle, Hugo Molina
Contacts :
allainml<at>gmail<dot>com, remi<dot>avignon<at>ensae-paristech<dot>fr, claire<dot>chambolle<at>gmail<dot>com, hugomolina<at>hotmail<dot>fr
Summary:
Each year, commercial negotiations highlight the tensions between retailers and their suppliers, and public authorities are regularly called upon to balance the relationship. In this context, buying groups – which allow several large competing retailers to negotiate jointly with their suppliers – are likely to strengthen retailers' buyer power. France experienced two waves of buying groups formation in 2014 and in 2018 and the law was changed to allow the French Competition Authority (CA) – the Autorité de la concurrence – to control the formation of such alliances. This policy brief proposes a framework to analyse the effects of the buying groups on the sector as a whole. After a brief assessment of the economic forces at play based on a review of the literature, we discuss the results of two studies conducted by the authors of this note. The first one adopts an empirical approach to study the effects of buying groups formation in 2014 in France in the bottled water industry. It shows that the introduction of buying groups modified profit sharing at the expense of suppliers but also led to a decline in prices which benefited consumers. The second study discusses the efficiency of excluding private labels from the scope of buying groups – as advocated by the Competition Authority – to protect small suppliers and maintain product variety.
Key points:
Buying groups – which allow retailers to unite in their negotiations with suppliers – have become a major issue in the context of competition regulation.
An empirical analysis focusing on the effects of the formation of buying groups in 2014 on the bottled water sector finds that retailer prices paid by consumers are reduced by roughly 7% for national brands following the introduction of buying groups. However, this price decline was accompanied by a substantial decrease in suppliers' profit as well as in the aggregate value added of the industry.
A theoretical study also highlights the adverse effects of buying groups on product variety. The study shows that excluding private labels – as recommended by the French CA – is not sufficient to protect suppliers' margin.
Ce message est également disponible en :

French