IPP Policy Brief n°82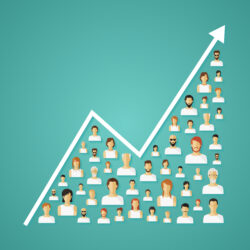 March 2022
Authors : Philippe Askenazy, Thomas Breda, Flavien Moreau, Vladimir Pecheu.
Contacts : philippe.askenazy@ens.psl.eu, vpecheu@protonmail.ch, breda.thomas@gmail.com,
fmoreau@imf.org.
Summary:
Various legal obligations in terms of social dialogue, profit sharing and accounting apply to French companies when they reach the threshold of 50 employees. This policy brief shows that a significant proportion of companies voluntarily under-report their workforce below this threshold and this allows them to avoid their obligations. Compliance with the law in terms of social dialogue or profit-sharing thus appears to be linked to the number of employees that companies declare and not to their actual workforce. These results illustrate how the labor code can be circumvented in a complex regulatory environment and in the absence of sufficient means of oversight. They invite reflection on the use of more direct and effective methods of monitoring compliance with the law. They also invite caution in considering the results of several recent studies that quantify the cost of legal obligations at the 50-employee threshold, assuming that they are fully respected in practice.
Key points:
Far more French companies declare 49 employees than 50 employees in their tax returns.
This spike at 49 employees is often attributed to the additional obligations that are triggered at the 50-employee threshold: companies may refuse to cross this "social threshold" in order to avoid, for example, having to set up a works council. This reduced growth of companies would ultimately limit productivity and employment.
However, when the workforce is calculated directly from administrative data on all employees, the spike at 49 employees disappears entirely. Thus, it is the workforce reported by the employer and not the actual number of employees that spikes at 49.
We suggest that this phenomenon is explained by the fact that the legal workforce is difficult to calculate and is not public, so that compliance with certain legal obligations depends in practice on the declared workforce.
The cost of misreporting appears to be low, so that companies that fear legal obligations have everything to gain by misreporting their workforce and thus avoiding these obligations.
These results partly challenge the evidence associating workforce thresholds with a deleterious effect on growth.
Ce message est également disponible en :

French