IPP Policy Brief n°58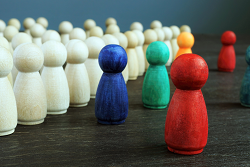 September 2020
Authors: François Fontaine, Basile Vidalenc
Contact: francois.fontaine@univ-paris1.fr
…………………………
Summary
Unemployment insurance was originally designed to limit income losses in the event of unemployment, not to correct unequal pay in the labor market. Thus, unemployment benefits are proportional to past wages, and the length of time that unemployment benefits are paid depends on the length of time spent in employment. In this policy brief, we consider how closely unemployment insurance adheres to this definition in practice. In particular, we show that beyond its insurance role, it has gradually become an instrument of redistribution, breaking with the idea of proportionality between contributions and the entitlements they create, and transferring resources between income levels. This change comes from the increasing segmentation of the labor market in which part of the active population alternates between short jobs and compensated unemployment.
Key points

A large part of unemployment insurance system's resources (27%) is devoted to redistribution between income categories.
Redistribution between income deciles is significant but transfers are concentrated on a limited share of the working population, and these workers persistently remain beneficiaries.
Alternation between short jobs and compensated unemployment accounts for the majority of transfers.
The possibility of combining benefits and earned income increases transfers and therefore needs to be better regulated.
---
In the press
Ce message est également disponible en :

French