23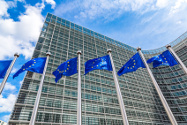 IPP Policy brief n°30
April 2018
Authors : Pierre Boyer and Anasuya Raj
Contact : pascal.sindonino@ipp.eu
…………………………
…………………………
Summary:
This report presents the results of a survey conducted from April to July 2016 among French and German members of parliament (MPs) on European integration in policy fields related to the labour market. In particular, the survey sousht the MPs' views on greater European Union intervention in labour market regulation and wage policy in the Member States. The MPs were also asked for their opinions on the creation of a common European unemployment insurance scheme and on the need to make the labour market more flexible. After a descriptive presentation of the responses, the authors show that, for most of the questions, the results reveal greater divergence between political left and right than between MPs in France and Germany.
Key points:
The authors present the results of the first survey of French and german MPs on options for deeper European integration.
All the proposals concerning the labour marker reveal a partisan divide.
The questions related to a more flexible labour market and a common European Unemployment insurance reveal a consensus between French and German MPs.
Ce message est également disponible en :

French