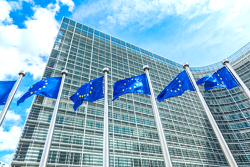 IPP Policy Brief n°56
July 2020
Authors: Pierre C. Boyer*, Elie Gerschel, Anasuya Raj*
Contact: pierre.boyer@polytechnique.edu, anasuya.raj@polytechnique.edu
* Authors of the reference study
…………………………
Summary:
The European economic union is incomplete, which makes it vulnerable to macroeconomic shocks. The opportunity to move forward in the integration process was highly debated even before the Covid-19 crisis.
Yet the diverging views among countries and political groups are often considered as an obstacle on the path to required agreements for completing the Economic and Monetary Union (EMU). We present the results of a survey conducted in 2018 among members of national parliaments (MPs) in France, Germany and Italy on European integration in policy fields related to risk-sharing and budgetary institutions, asking for their opinion on proposals such as the creation of a European Unemployment Insurance (EUI), Eurobonds, or an EU tax. We find that nationality and political groups are key determinants of support for such proposals, the latter being the strongest. We describe how opinions are divided and try to identify policy proposals which could gather enough political support. The agreement reached on July 21st, 2020 at the last European summit includes financial transfers between States and the creation of Eurobonds, thus representing an important institutional move and an application of some of the reforms suggested by our survey. Yet what has been decided upon is only temporary and leaves open the question of the future of European integration.
Key points:
At first glance, the answers show diverging opinions on most questions between countries with Italy supporting more integration, and Germany opposing it for most proposals. France has an intermediate position, leaning towards Italy.
A breakdown of the results by party affiliation shows a more nuanced picture. For cross-country comparisons, we build a party indicator using the affiliation of national parties to European political groups.
National MPs associated with the group of Socialists and Democrats (S&D) at the European level show strong support for the creation of new fiscal institutions and a new EU tax, and for risk sharing institutions (European Unemployment Insurance, Eurobonds). On the contrary, MPs associated with the European People's Party (EPP) are mildly positive or against risk-sharing and fiscal institutions.
National MPs affiliated to Renew Europe hold similar views to S&D MPs, but are less supportive of risk-sharing mechanisms.
There is a substantial diversity of positions between the German AfD, the Italian Lega and the 5-star movement: the three parties have diverging views on the future of integration.
Our econometric analysis shows that party affiliations have more explanatory power than nationality for all questions. This clearly shows that outcomes of national parliamentary elections could change the overall support for any issue.
Ce message est également disponible en :

French