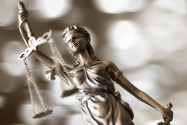 IPP Policy Brief n°22
January 2016
Authors : Aurélie Ouss, Arnaud Philippe
Contact : arnaud.philippe@iast.fr
…………………………
Pour télécharger la version française, cliquez sur ce lien.
…………………………
Summary:
Cross-sectional analysis of penal sentencing and the content of French evening television news (at 8pm on TF1 and France2) reveals the influence of media on court decisions. We find that, in the Assize courts, sentences are heavier the day after reports devoted to crime stories, and inversely, shorter after stories about miscarriages of justice. This effect is not due to actual changes in criminality, but to a reaction to television news. It is a very shortterm influence – only reports broadcasted on the eve of the court decision exert it – and it is greater when the television audience is high. Moreover, only information about justice affects the sentence. Other "bad news" – about natural disasters or unemployment – have no effect on the pronounced punishment.
Our results also indicate that the media influence court decisions only in the courts of Assize, where professional magistrates and popular juries sit together. Courts composed solely of professionals – correctional tribunals and children's courts – are not affected. Professional experience thus seems to limit the influence of media
on court decisions.
Key Points:
On average, each crime news report broadcast on the evening bulletins increases by 24 days the length of the sentence pronounced the following day in the Assize courts.
Each report on legal errors/miscarriages of justice reduces Assize court sentences the following day by an average of 37 days.
These effects are linked to media coverage and not to actual changes in the number of crimes committed.
The probability of being acquitted is not affected by news media content.
Only information relevant to the judicial domain has an influence on
sentencing.
The media effect on sentences occurs only in the Assize courts, and not in
courts composed solely of professional judges.
---
Reprises presse
Ce message est également disponible en :

French