IPP policy brief n°25
March 2017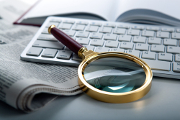 Authors : Antoine Bozio and Lucile Romanello
Contacts : a.bozio@ipp.eu, lucile.romanello@ipp.eu
…………………………
Summary :
The scientific evaluation of the impact of public policies offers the possibility of a public debate based on solidly established facts, and, ultimately, the implementation of more effective policies. This brief offers the results of the five-year presidential term of 2012-2017 concerning the development of the evaluation process in France. The results are mixed: very positive, with the introduction of open data (access to administrative data for research purposes, etc.), but clearly less encouraging for actual evaluation research. Despite announcements made at the highest level, it must be acknowledged that the evaluation of public policies remains limited in France. It is most often reduced to an exercise in controlling funds spent, within the framework of audits. To correct this situation, it seems more necessary than ever to promote scientific evaluation, for example through dedicated funding from the French National Research Agency (ANR).
Key Points :
Access to administrative data for research and evaluation has made greatstrides in France thanks to several legislative changes
The practice of evaluating public policies remains very limited in France,despite a significant public relations campaign
In France, evaluation too often remains synonymous with audit missionsthat assess the implementation of policies, rather than their effectiveness
Providing resources to the French National Research Agency to fundscientific evaluation of public policies would make it possible to developevaluations over the long term, bringing together perspectives fromdifferent disciplines, and with full independence.