IPP Policy Brief n°27
April 2017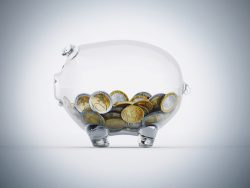 Authors : Antoine Bozio, Sophie Cottet et Marion Monnet
Contacts : antoine.bozio@ipp.eu, sophie.cottet@ipp.eu, marion.monnet@ipp.eu
…………………………
…………………………
Summary :
Controlling the government deficit was a clearly stated priority of candidate François Hollande during the 2012 presidential campaign in France. He planned to bring the government deficit below the 3% ceiling beginning in 2013, and to achieve a balanced budget in 2017. The actual deficit proved to be above these forecasts, in part
because the deficit reduction strategy depended on assumptions for growth that did not materialise. While the turnaround in public finances was slower than anticipated, the various measures adopted during 2012-2017 nevertheless significantly contributed to reducing the deficit, and are essentially concentrated over the first two years of the five-year term with significant tax increases. Reducing the deficit was not however the only purpose of the tax measures. Tax reductions were also adopted to favour employment and competitiveness, and the environment. In contrast, measures relating to public expenditure are much more difficult to chart and the amounts involved much smaller. Lastly, the reduction in public expenditure can be attributed in large part to a lower debt burden.
Key Points :
The deficit reduction strategy during Hollande's five-year term was largely
based on unfulfilled growth forecasts, which accounts for half the
difference between the announced objective and the actual deficit.
The reduction in government deficit observed between 2012 and 2017
derives primarily from the taxes imposed at the start of the term.
However, 36% of this rise in tax revenue can be imputed to measures
taken during the five-year term of Nicolas Sarkozy.
The reduction in public expenditure can in large part be attributed to a
lowering of the debt burden during 2012-2017.
The various budget documents, which depend on a governance of public
expenditure shared by the government and various Social Security
administrations, cannot be used to perform a detailed analysis of the
change in the various components of public expenditure. This lack of
clarity argues for an overhaul in the governance of public finances.
---
Press review