IPP Policy Brief n°18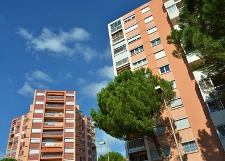 June 2015
Authors : Antoine Bozio, Gabrielle Fack, Julien Grenet, Malka Guillot, Marion Monnet, Lucile Romanello
Contacts: antoine.bozio@ipp.eu, julien.grenet@ipp.eu
…………………………
Pour télécharger la version française, cliquez sur ce lien.
………………………….
Summary :
Involving 18 billion euros in public expenditure, individual housing benefits represent almost half of the budget for housing policies in France. The effectiveness of this aid has, however, been called into question by a series of empirical studies showing that the greater part of it is appropriated by landlords in the form of higher rents. In addition, this aid strongly penalises the return to work in modest households because it is badly coordinated with other social benefits. To respond to these criticisms, the Institute for Public Policy studied several reform scenarios aimed at restoring the effectiveness of this social policy. The most promising option consists of combining individual housing benefit with other measures of household benefit, in particular the Revenu de solidarité active (RSA – low-income benefit) and the Prime pour l'emploi (PPE – employment bonus). Such a reform would considerably simplify the complex architecture of social benefits, reduce the gains made from the public aid by landlords and preserve the gains made by a return to paid work.
Key points :
Individual housing benefits, which rose to 18 billion euros in 2013, represents 43% of the French housing policy budget.
Several studies have shown that this benefit feeds increases in rents and is thus largely captured by landlords.
The current system of individual housing benefit is complex and penalises a return to work among modest households.
The merging of housing benefit with other social policies, notably the Revenu de solidarité active and the Prime pour l'emploi would simplify the socio-fiscal system, reduce the gains being made by landlords and preserve the gains to be made from a return to paid employment.
---
Additional material :

Press articles (in French):

Ce message est également disponible en :

French