IPP management renews itself with the appointment of Arne Uhlendorff as deputy-director, in replacement of Roland Rathelot, who is leaving Paris for a new position at Warwick University in the UK. As Arne arrives from Mannheim University (Germany), IPP is proud to feel at the centre of these European cross-border exchanges.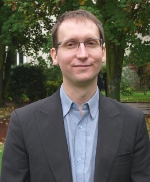 Roland Rathelot has contributed tremendously to the development of IPP since its early beginning. With talent, he has maintained friendly coordination between the sections of IPP affiliates, the Paris School of Economics (PSE) and the CREST. His enthusiasm for the IPP project has been able to convince even the most sceptical of the value of this enterprise.
Roland quits IPP as deputy-director but remains an IPP affiliate and will thus reinforce the international network of IPP researchers. The entire IPP team wishes him a most happy transition to this new step in his career!
……………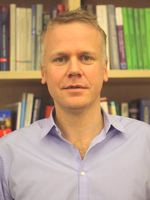 Arne Uhlendorff has just been recruited by CNRS in the CREST lab. He was previously a researcher at the University of Mannheim (Germany) where he focused on labour economics and particularly on the evaluation of labour market policies.
Ce message est également disponible en :

French