« Effects of a change in management, ownership or control on firms' performances »
Motivation: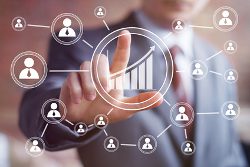 Since 2003, several fiscal measures have been put into place in order to reduce the fiscal cost of business transfers when these transfers occur within the family, making them more advantageous than transfers to a third party. Such a political action would be justified if family businesses proved to perform better than other businesses. However, if economic theory puts forward arguments supporting the idea that performance varies with the model of governance, it does not enable to draw conclusions as to the superiority of one model of governance over another. Empirical evidence is thus needed to settle this question of public policy importance.
The project: The aim of this project is to reveal a causal relationship between different modes of governance in closely-held or family firms, and their performance. We compare, on a 10 year period (2005-2014), the performances of businesses which witnessed a change in their mode of governance, whether a change of management (business transfer) or a change in shareholder, to the ones in which no change occurred. We focus on family businesses in particular, but this project aims more broadly at analyzing the effects of any change in the management or shareholding of companies.
Funding: Direction générale des entreprises – Ministère de l'économie et des finances.
IPP researchers associated to this project: Laurent Bach, Sophie Cottet et Marion Monnet.
Ce message est également disponible en :

French