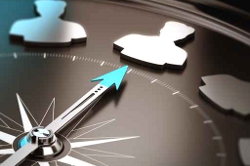 Motivation: This project studies the support and placement services offered by Pôle Emploi, and in particular, the new services offered to job-seekers in 2013.
Project: Since the first half of 2013, Pôle Emploi has instituted three distinct methods of monitoring and support for job-seekers. The "tracking" method is meant for job-seekers who are the closest to finding employment and offers the highest degree of autonomy in finding jobs (in between 250-300 job-seekers per Pôle Emploi counsellor). The "guided" method is targeted at job-seekers who need to be pushed by their counsellor in their job search, in particular through contacts, the nature and frequency of which are personalized (100-150 job-seekers per counsellor). Finally, the "reinforced" method is for job-seekers who need more intense support, and allows for outsourcing the counselling to private providers (up to 70 job-seekers per counsellor).
The new offering of services was deployed in just a few months in France, not providing any point of comparison for an evaluation of the overall impact. This project instead aims to analyse the complementarities between the diversity of practices of Pôle Emploi's counsellors and the new offering of services to job-seekers: who are the counsellors who are affected by the different modes of monitoring and support, and how does this impact the overall effectiveness of the services offered?
In order to answer these questions, the project draws on original administrative data from Pôle Emploi, and studies pre and post reform activities of the counsellors and their effectiveness in terms of placing job-seekers.

Funding: Pôle Emploi
IPP researchers associated with this project: Luc Behaghel, Chandrachud Basavaraj
---
Publications
Ce message est également disponible en :

French