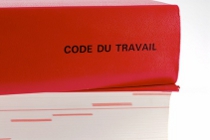 This file gives the caracteristics of the French regulations with regards to labour markets, at this stage only minimun wage regulations and pays in the public sector.
These parameters are used in TAXIPP, the IPP micro-simulation model.  All legal references such as law and decrees are indicated as much as possible.
---
Free copy, dissemination and use, providing the citation of this source: "Barèmes IPP: marché du travail, Institut des politiques publiques, january 2018"

Authors: Mathias André, Antoine Bozio, Lisa Degalle, Julien Grenet, Lucile Romanello and Marianne Tenand
Contacts: Antoine Bozio,
---
(January 2018) .xls format, 177 Ko, 10 sheets
………………
…………….
Archives
…………….