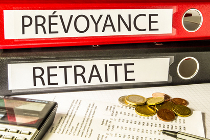 This document provides the legislation of the main pension schemes in France.
Legislative sources (reference of the laws, number of the decrees and of ministerial orders) as well as the date of issue in the Journal Officiel de la République Française (JOFR or JO) are systematically mentionned.
---
Free copy, dissemination and use, providing the citation of this source: "Barèmes IPP: retraites, Institut des politiques publiques, January 2018"

Authors: Benjamin Belrhomari, Antoine Bozio, Sophie Cottet, Louise Paul-Delvaux et Simon Rabaté
Contacts: Antoine Bozio, Simon Rabaté
---
(January 2018) .xls format, 288 Ko, 48 sheets
………………
…………….
Archives
…………….