« Have French selective higher education programs diversified their recruitment process since the 2000's ? »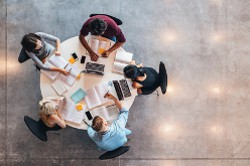 Motivation: In the early 2000s, several studies and reports have highlighted that the process of democratizing access to selective higher education programs in France has stalled, and even reversed, thus reopening the debate on the access to the Grandes Écoles – France's elite higher education institutions. This worrying trend called for a proactive policy in favour of a more socially diversified recruitment process, and largely contributed to the implementation of several schemes such as mentoring programs, partnerships between Grandes Écoles and high schools, changes to the selection process, scholarships, etc.
Despite the growing interest in social inequalities in higher education, there is only limited quantitative evidence on the evolution of the social composition of the French Grandes Écoles since the early 2000s.
Project: The purpose of this research project is to assess the evolution of the social composition of selective higher education institutions in France. Based on robust empirical evidence, the analysis will aim at determining whether the different schemes that have been implemented over the past fifteen years to widen the access of selective higher education programs for students from lower socio-economic backgrounds have been effective in diversifying the social composition of the Grandes écoles.
Using quasi exhaustive administrative data on French higher education institutions – and on the Grandes Écoles in particular – we will be able to provide a comprehensive assessment of the current social composition of selective programs, and to characterize its evolution since the early 2000s.
Particular attention will be paid to the under-representation of female students in the Grandes Écoles, and more specifically in engineering programs. The observed trends will enable us to assess the contribution of selective programs to the evolution of gender inequalities in higher education.
Funding: The study is being carried out with the financial support of the statistical departments of the French Ministry of Education, Higher Education and Research (DEPP and DGESIP-SIES).
IPP researchers involved in this project: Pauline Charousset, Julien Grenet, Marion Monnet et Georgia Thebault.
---
Publications
Ce message est également disponible en :

French