BANQUE DE FRANCE

The IPP has been collaborating with the Banque de France on the assessment of public policy regarding firms, and especially firm taxation.
CEPREMAP

The Institut des politiques publiques (IPP) has joined with CEPREMAP, partner to the Labex OSE, in the context of projects involving public administrations for promoting the diffusion of its work.
HOSPINNOMICS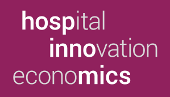 The Assistance Publique-Hôpitaux de Paris and the Paris School of Economics have announced the creation of hospinnomics in June 2014. This research chair aims at getting together economists for them to have an impact on decision-making, and aims at developing evaluation and experimental methods to maximize the available resources in the service of patients..
J-PAL EUROPE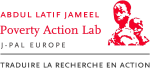 The J-PAL Abdul Latif Jameel – Poverty Action Lab, founded in 2003 in the MIT by Abhijit Banerjee, Esther Duflo and Sendhil Mullainathan, has based its reputation on the exclusive use of controlled experiments for measuring the effects of the social and anti-poverty programmes.
J-PAL Europe, based at Paris School of Economics, brings together European researchers working on various projects to evaluate public policy in France, Europe and the world. When setting up evaluations based on randomized trials, IPP researchers may benefit from the expertise of J-PAL Europe.
Ce message est également disponible en :

French