The IPP offers teaching and training programmes in which participants identify issues in evaluating public policy and become familiar with the methods used. According to participants' needs, training sessions not only allow participants to understand better impact assessment in public debate and the use of evaluation results, but also to study in detail the most up-to-date economics research methods.
For example:
Understanding the notion of the counter-factual
Interpreting the results of impact evaluation
Understanding the range of ex ante and ex post evaluation methods
Deciphering practical evaluation cases
For more information, contact Léa Toulemon, training manager at the IPP : lea.toulemon@ipp.eu
Public policy assessment at the Ecole national d'administration (ENA)
The IPP in partnership with the ENA offers a programme called "Evaluation of Public Policy" within the ENA's primary and continuing training curriculum.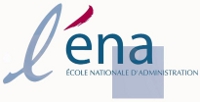 The continuing education programme "Evaluating Public Policy" is designed for professionals (public administration managers, community and foundation managers, business managers, etc.), to deepen their knowledge of assessment methods and to train them in critical analysis of assessment results. The IPP contributors to the programme teach economics research methods (micro-simulation, random experiments, natural experiments) and present cases of applied impact assessment in the participants' professional fields.
The IPP also offers a presentation to students in the ENA's primary training programme, on issues linked to public policy evaluation; impact assessment methods are applied to cases of public policies intended to lighten the charges on low salaries.
For more information on the ENA/IPP training: https://www.ena.fr/Formation-continue/Offre-formation-continue-2019/Transformation/Evaluation-des-politiques-publiques
Ce message est également disponible en :

French