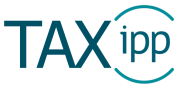 TAXIPP is the IPP's micro-simulation model. It is based upon the long experience in micro-simulation techniques at the Paris School of Economics and is maintained by a permanent team at the IPP for use in both academic projects and in public debate.
TAXIPP is a flexible model which operates on several types of databases. The first is a virtual database of the French population, which has been built using various sources so as to represent statistically the diversity of the national population. The second is a household survey (Budget des familles) which enables the modelling of the tax and benefit system so as to measure changes in behaviour that may be stimulated by taxation policies.
TAXIPP was programmed for the years from 1997 to 2014 and also works on the Family Budget surveys for the years 1978-79, 1984-85 and 1994-95, which permits a historical analysis of the French tax and benefit system.
TAXIPP 0.3 is refunded to be more efficient and flexible than the previous version of the model. The global structure is changed in order to estimate more easily the impact of social and fiscal reforms. Moreover, it was methodologically improved: macroeonomic calibration and taxes individualization are more consistent and legislation is more finely taken into account.
---
IPP METHODOLOGICAL LEAFLET – APRIL 2014
Le modèle de micro-simulation TAXIPP – Version 0.3
> Appendices: access the IPP tax and benefit tables
Authors: Antoine Bozio, Malka Guillot, Quentin Lafféter, Marianne Tenand
---